Updates 3/14/2020 (this is a long one)
Final Building inspections with the Village are scheduled for Monday (3/16)! We have been working very hard to get the shop ready, and if you've been by at night, you've probably seen the lights on into the wee hours (we've been putting our social distancing to good use). This past week was all about finishing the ductwork, completing the finishes, and running start ups on the rest of the equipment. We had a broken part on the oven and had to have a replacement sent, and then the thermostat on the walk-in cooler broke and I walked into the kitchen on Thursday to a freezer, not a cooler. But everything is fixed and running well now!
IF we pass inspections on the first go, we COULD be open by the end of this week. However, it is entirely likely that there may be some small fixes that need addressing and then we'd do another round of final inspections after that, and hopefully be open the following week. Of course, I will keep you all updated.
While our energy and focus has been directed toward getting the store open, we are also acutely aware of the challenges of opening during this current state of emergency. The shop has been undergoing an intense deep cleaning (needed anyway post-construction), and Food Safety is absolutely a soap-box issue for me. I can't really say we are doing anything "differently" since we haven't opened yet, but I can say that diligent hand washing, and regularly cleaning and sanitizing surfaces are best practices at any time. We will follow the most vigilant standards of cleanliness, now and after this crisis has passed.
The only real change will be that I will not be hugging everyone that comes into the shop (at least for now). I may need a straitjacket to restrain me.
Thank you everyone for your support – whether it is your kind posts, emails, or waves through the window. I'm so grateful to all of you. <3
Updates 3/2/2020: THE POWER IS ON!!! (Officially now). ComEd came and completed the hook up of our new service on Thursday, and I got the oven tech out on Friday to start calibrating the oven. We did find that there is a bad part on the oven that needs to be replaced, but we have it on rush order, and it should be here by tomorrow at the latest. They are finishing up the venting ductwork (we are also waiting on a piece we unexpectedly needed -- but that should also be here tomorrow), and a few of the finishes need finishing In the meantime, the Kickstarter mural is FINALLY complete -- after a couple months of work, it felt good to hang it on the wall (you can see it from the back door if you are walking down Lombard). I'll post more updates later this week once we have the oven/ductwork all sorted out.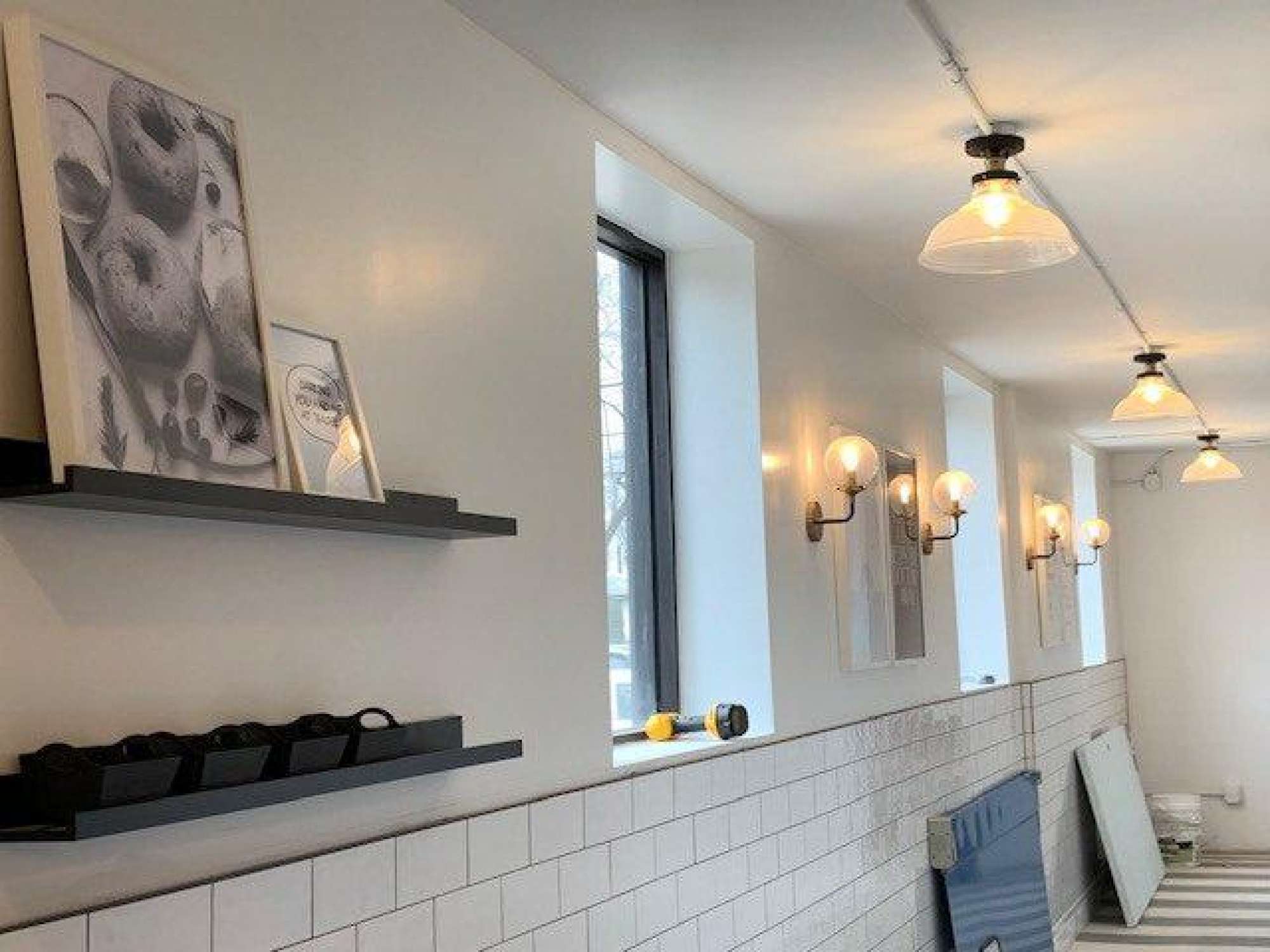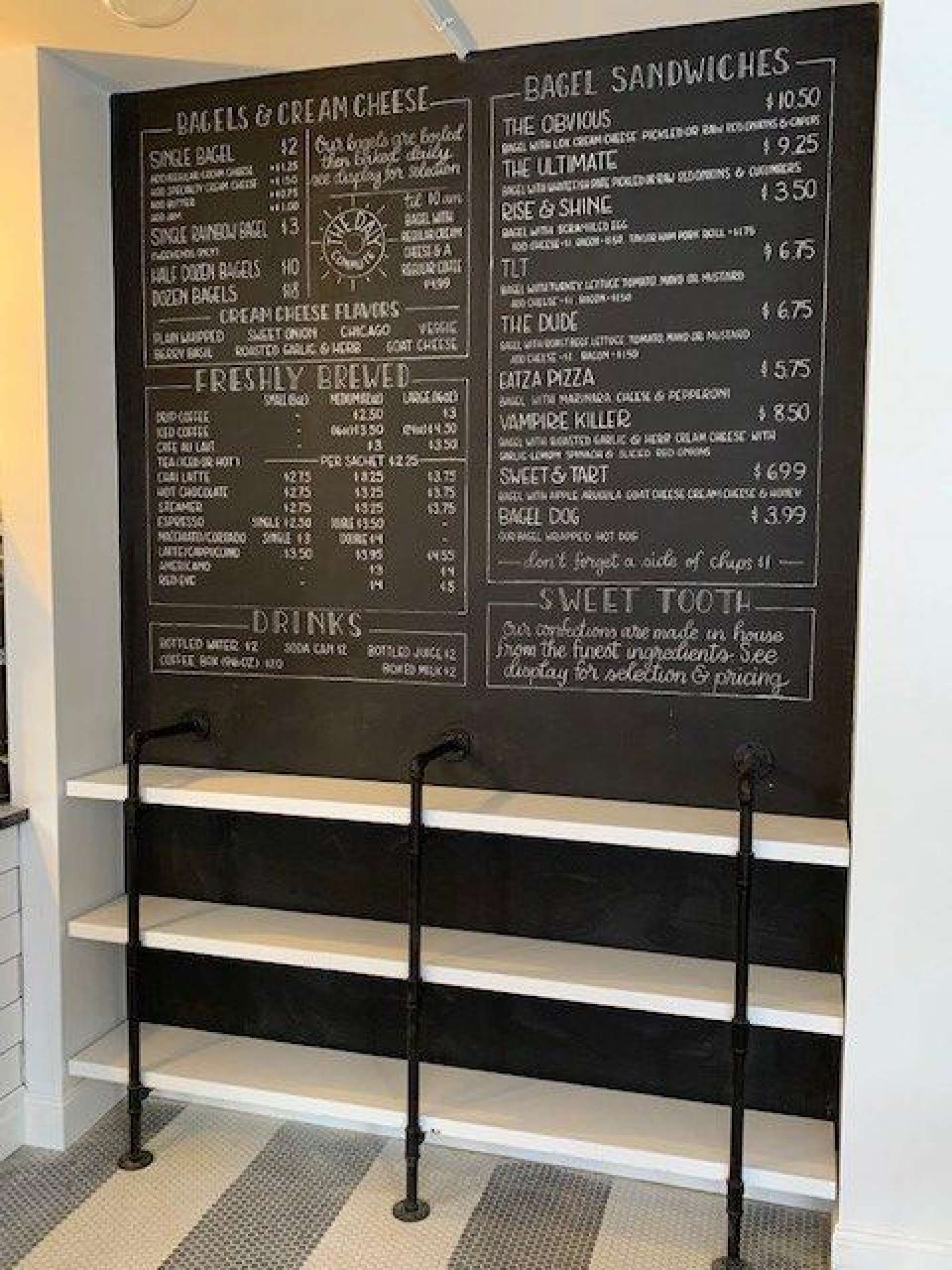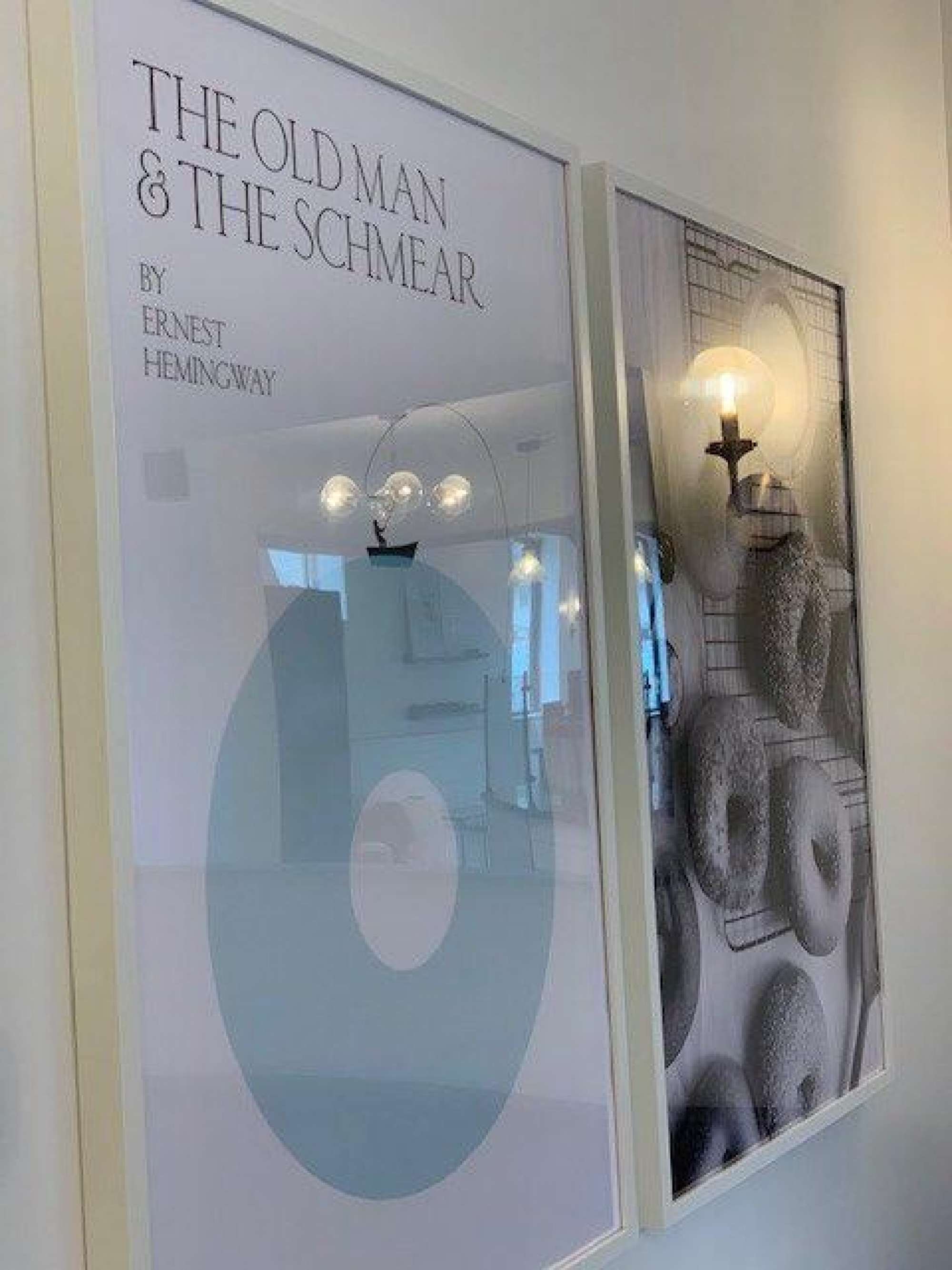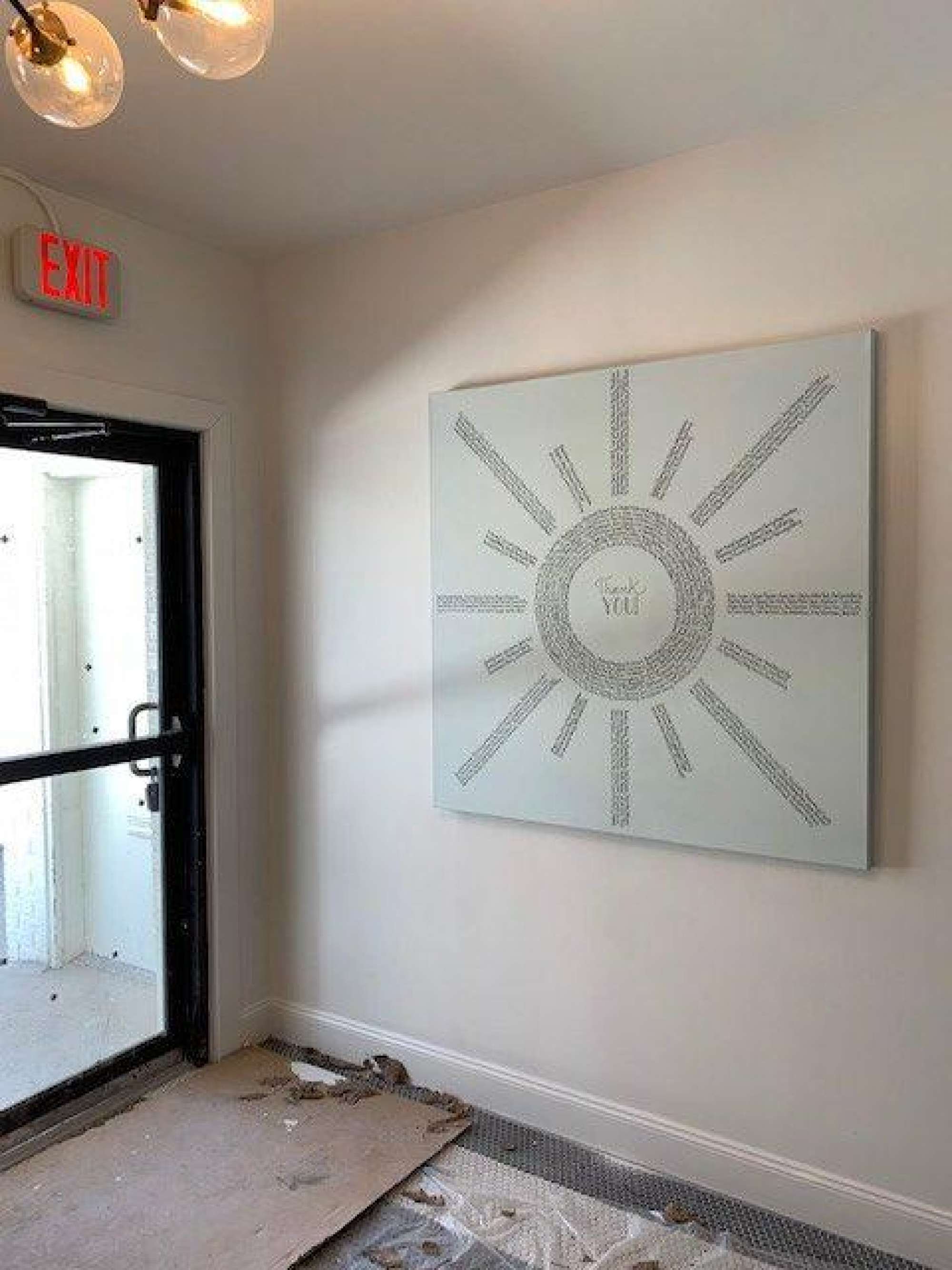 Updates 2/24/20: Things are still progressing at the space. We've hung the artwork, and our friend Laura is working on the Chalkboard menu! We STILL are waiting for ComEd to hook up the power (the lights are on due to some creative legwork). Until we get power in the space we won't be able to run the start ups on our equipment and have final inspections. We still have a few projects to complete before the lack of power brings us to a total stop. Once we have power, we will schedule final inspections and should have a better idea of a date for soft opening. In the meantime I have a sign in the window for anyone walking by to see what we have left to do.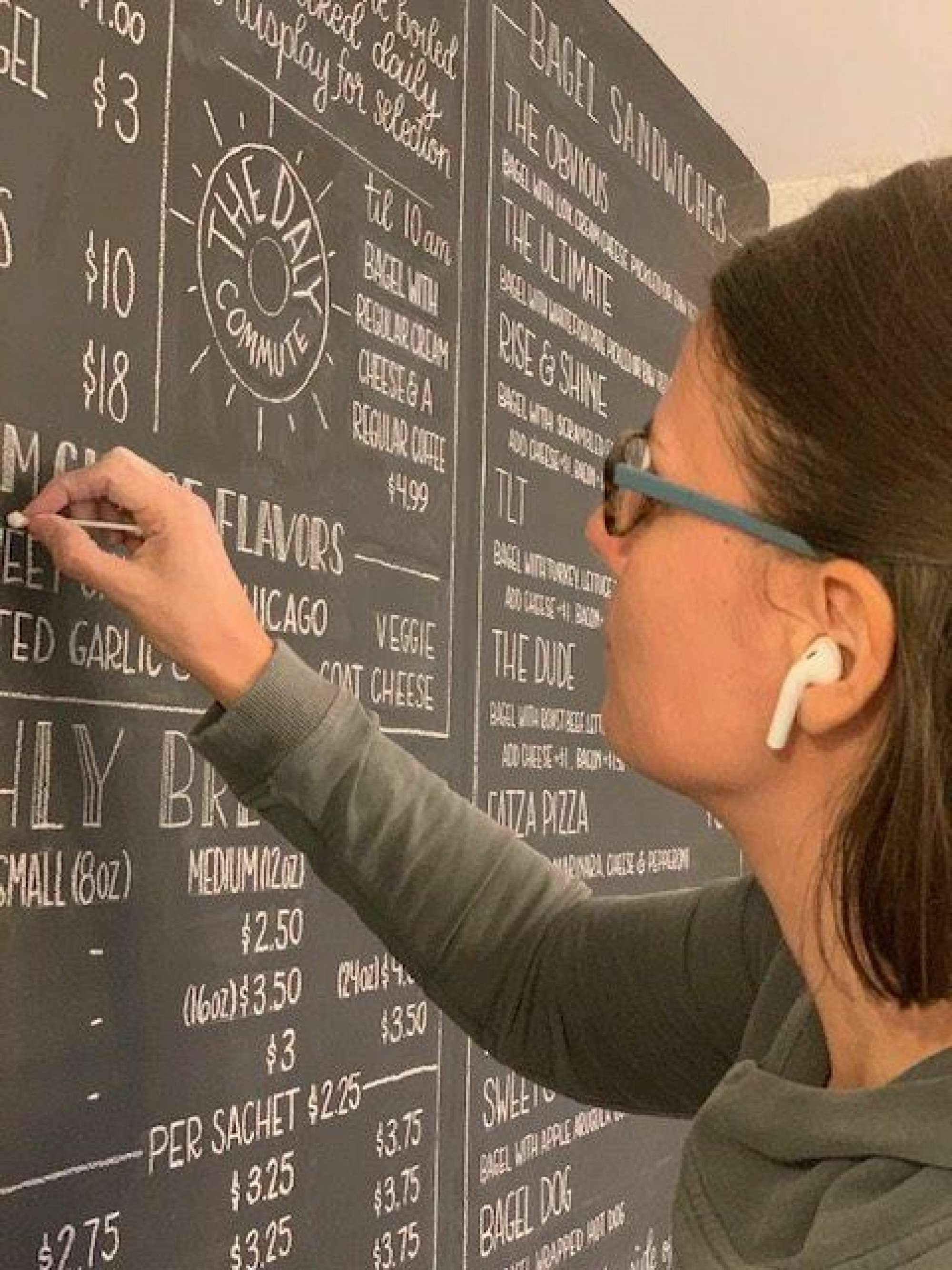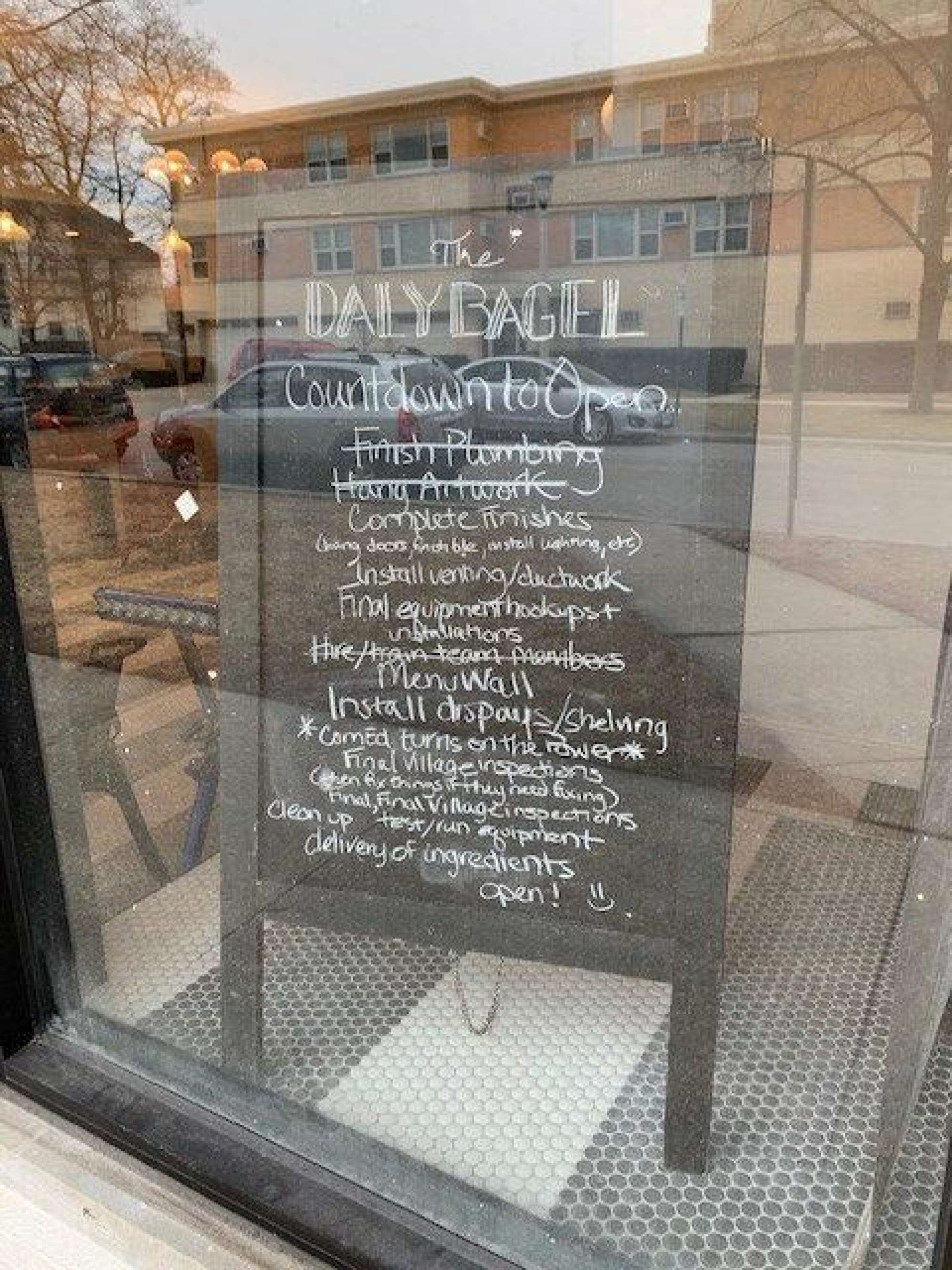 Updates 2/6/20: Just to keep everyone updated – we are getting closer! All the equipment is in, light fixtures installed, and the finishes are progressing along. We still have a handful of "big" things that need to happen before we can open, and they need to happen in order for us to be able to move to the next step. We have two duct runs that need to be installed, Comed needs to send out an engineer to connect our new power service to their grid, the plumber needs to hook up all our sinks and equipment like the oven and icemaker, and I need the oven installer to come back out so that he can run the start up on the oven (not as easy as just flipping a switch). THEN we need to call for final inspections…. Otherwise, we are doing everything we can to be ready for opening! (Just had our first Bagel Team Staff training on Super Bowl Sunday – they were such good sports (pun intended)). More updates and pictures as we go, I promise, and as SOON as I have even the slightest idea of a date for a soft opening, you all will be the first to know.