By Amanda Daly
Whenever we make rainbow bagels, people ask me how they're made. So, I thought I'd give inquiring minds a visual tour of how we make the multicolored treats.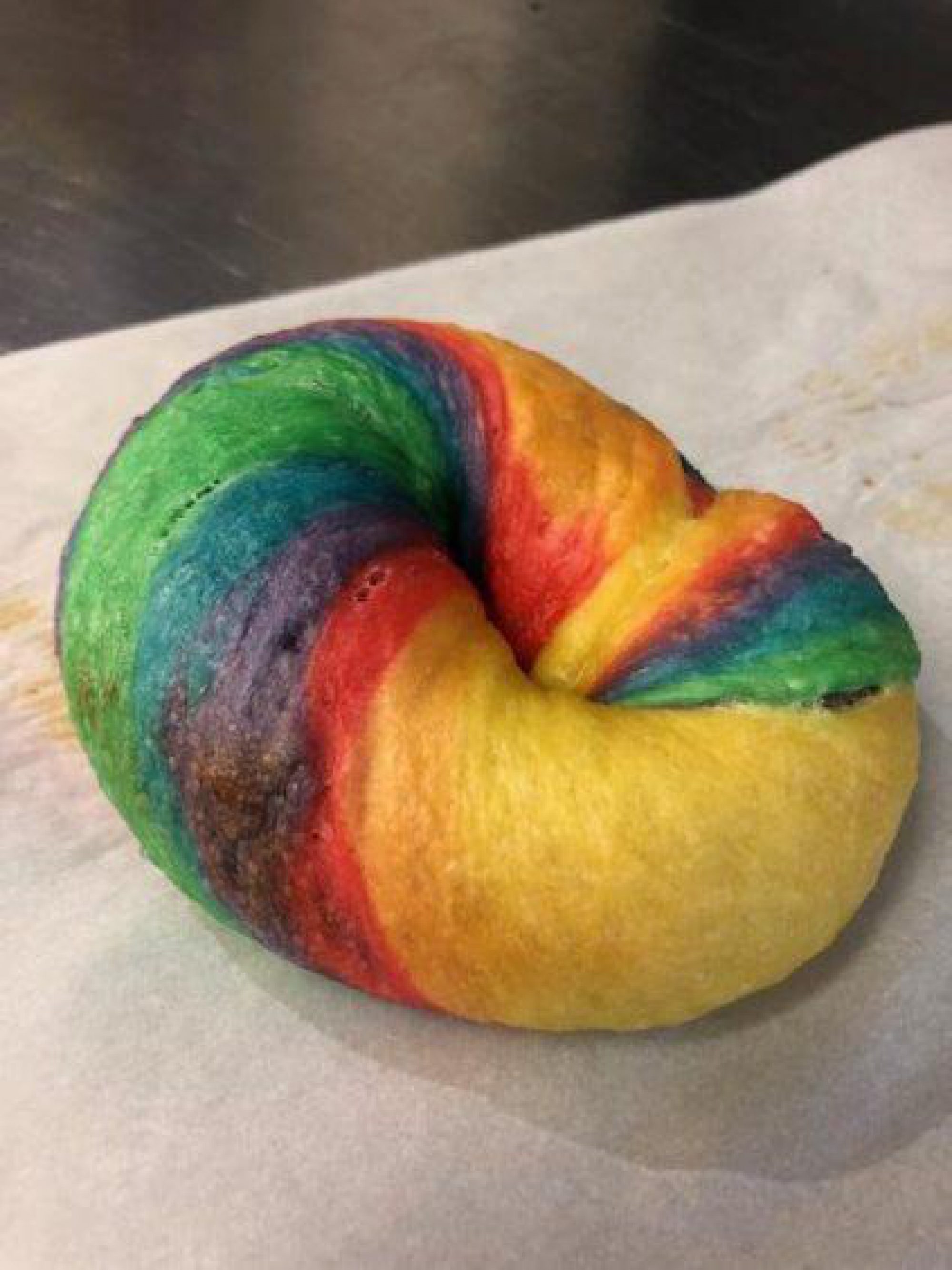 We don't make rainbow bagels by just adding food coloring. Each color in the "rainbow" is actually a separate batch of dough. There is no short cut around this (we've tried… many times). It takes a full batch to make one color. We achieve the even coloring by adding coloring to the water before we add it to the flour yeast, salt, etc.
When it comes out of the mixer, you have a little ball of dough like this: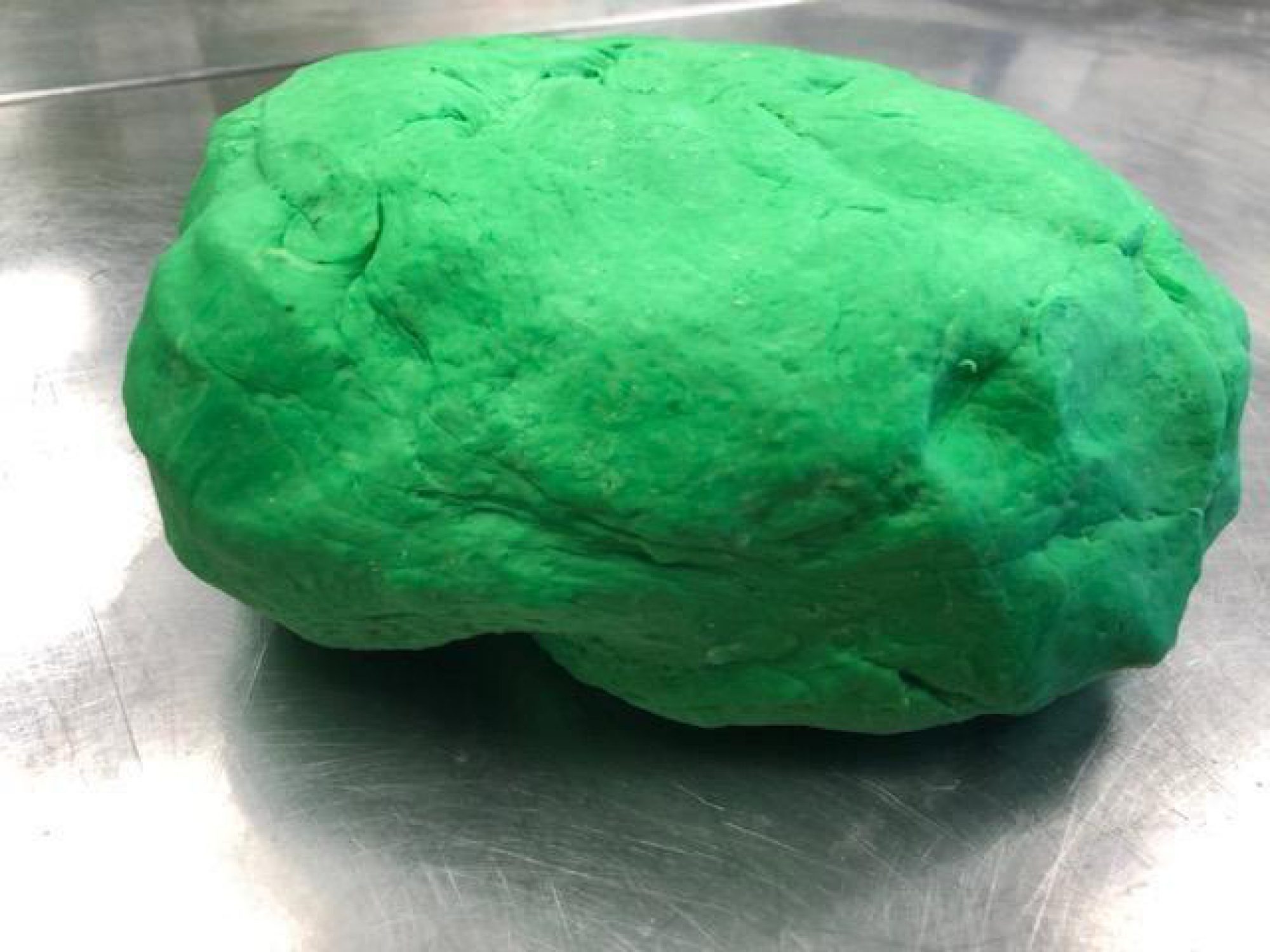 Then, we roll out the dough as thin as we can, cover it with plastic wrap so that it doesn't dry out, and start the next batch. Once the color is done, we repeat the process, and stack the colors on top of each other to form a rainbow. This takes a looooong time.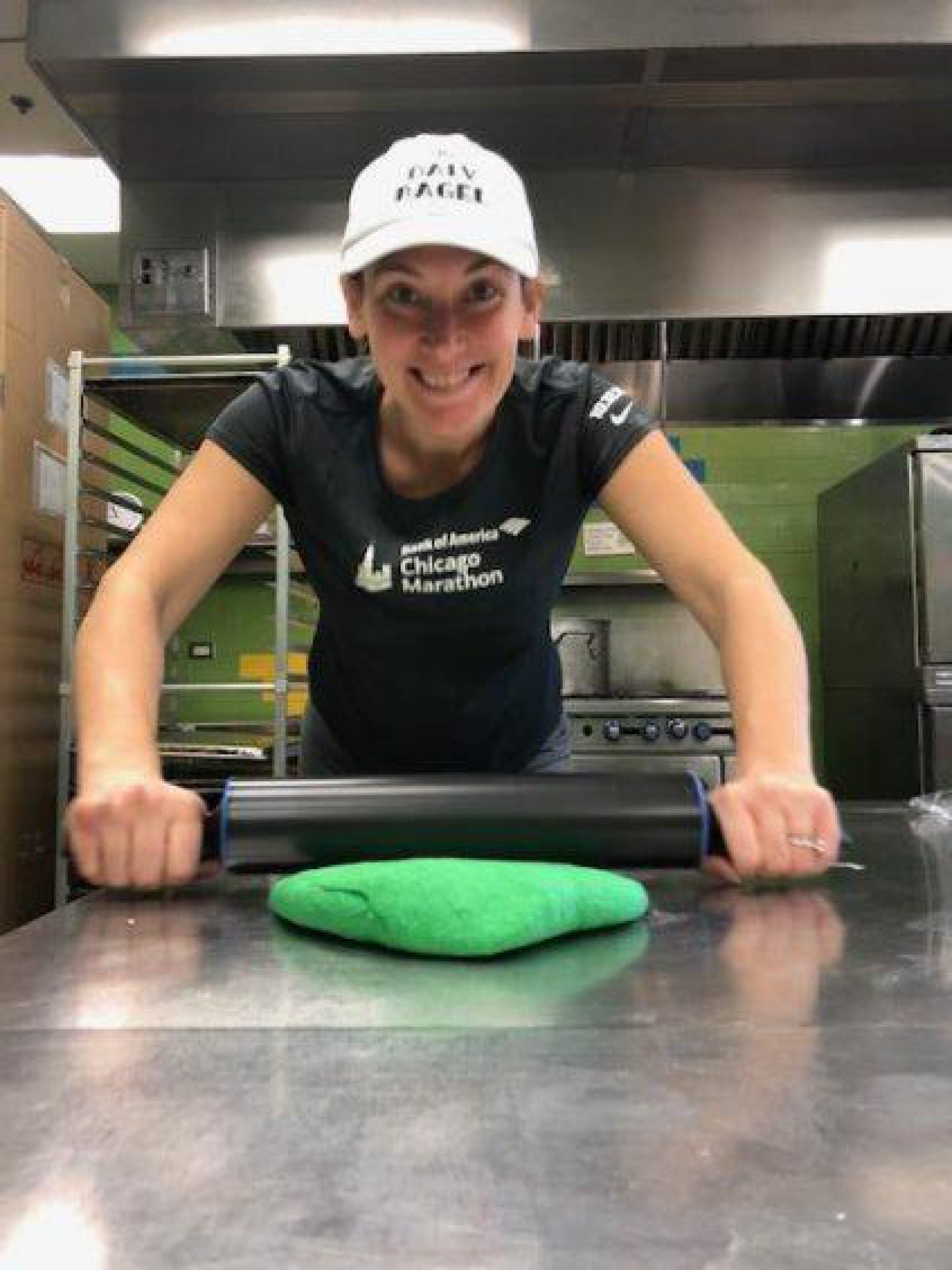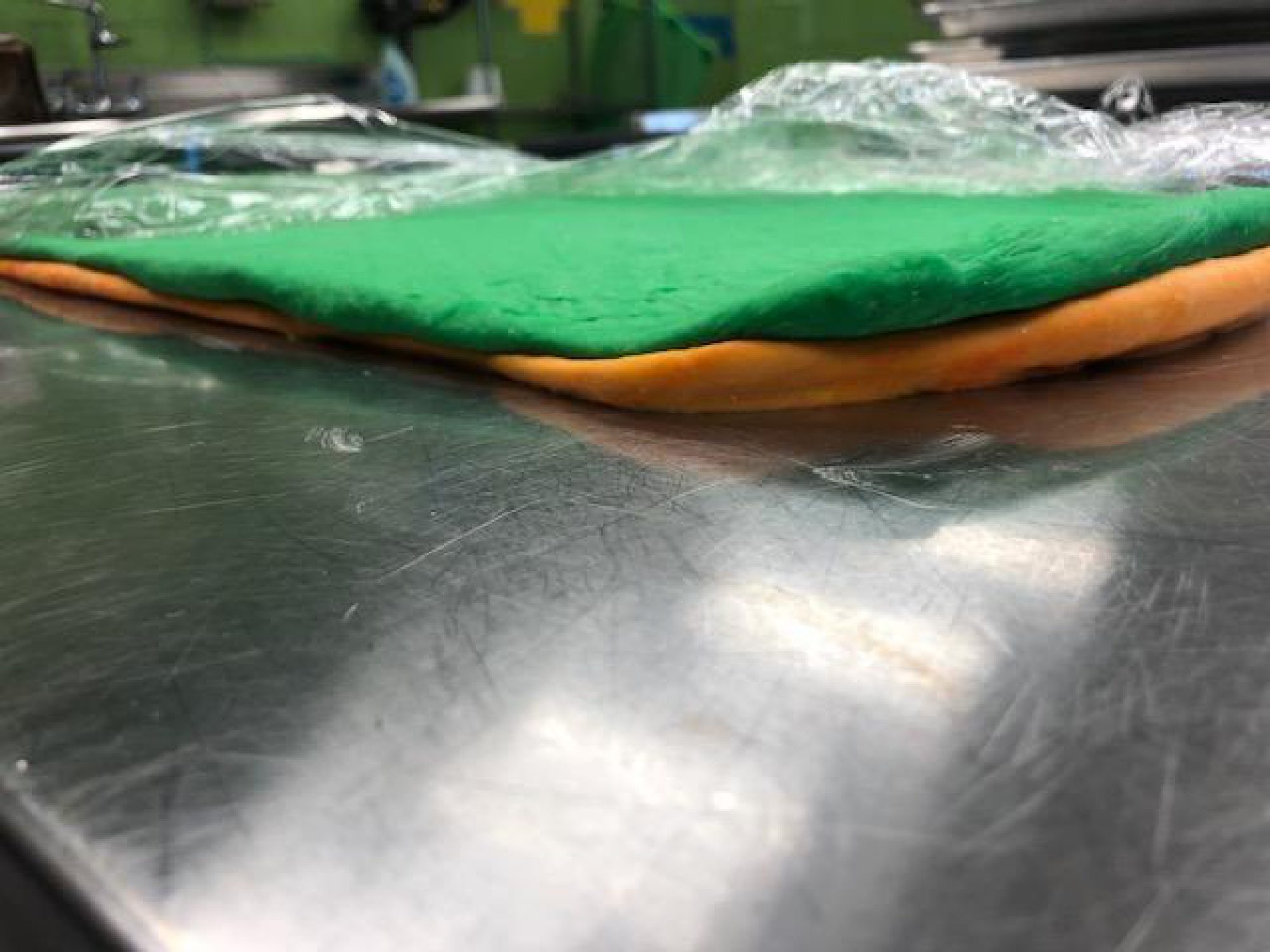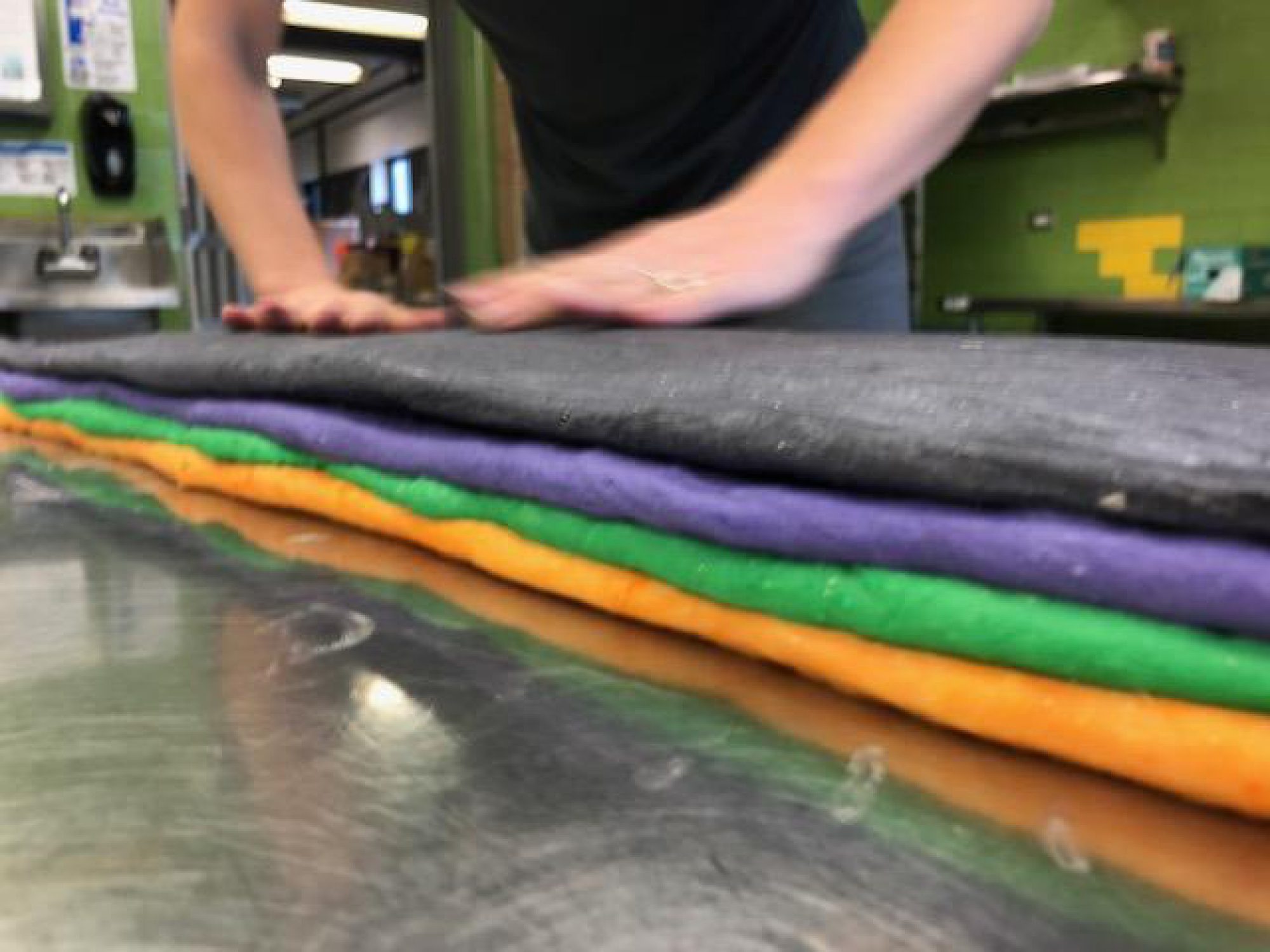 Finally, when we have all the colors we want, we slice through the dough, weigh it (yes, we weigh every single bagel to make sure it is the proper size), and then twist the dough so that the color spiral around to create and interesting visual.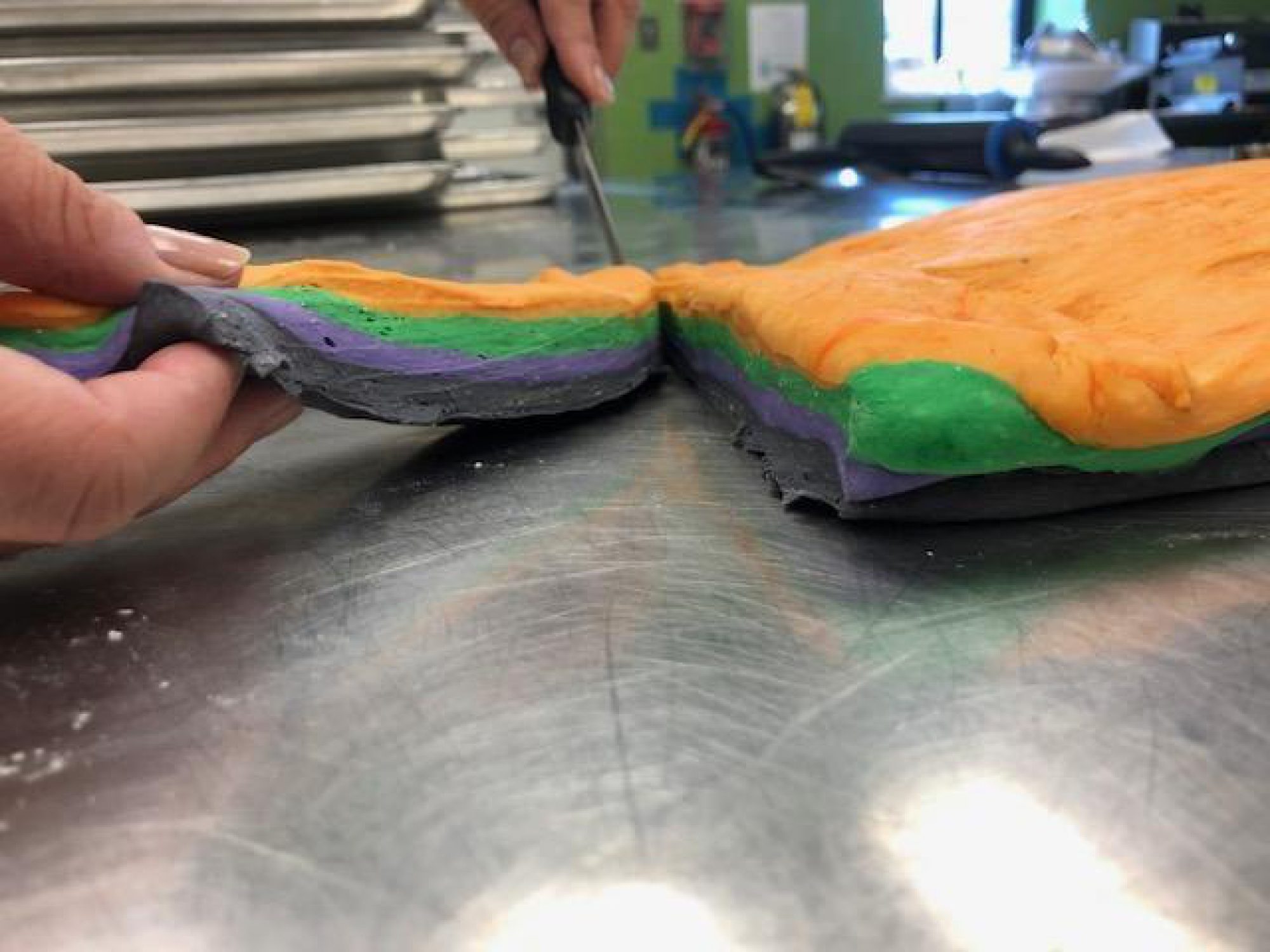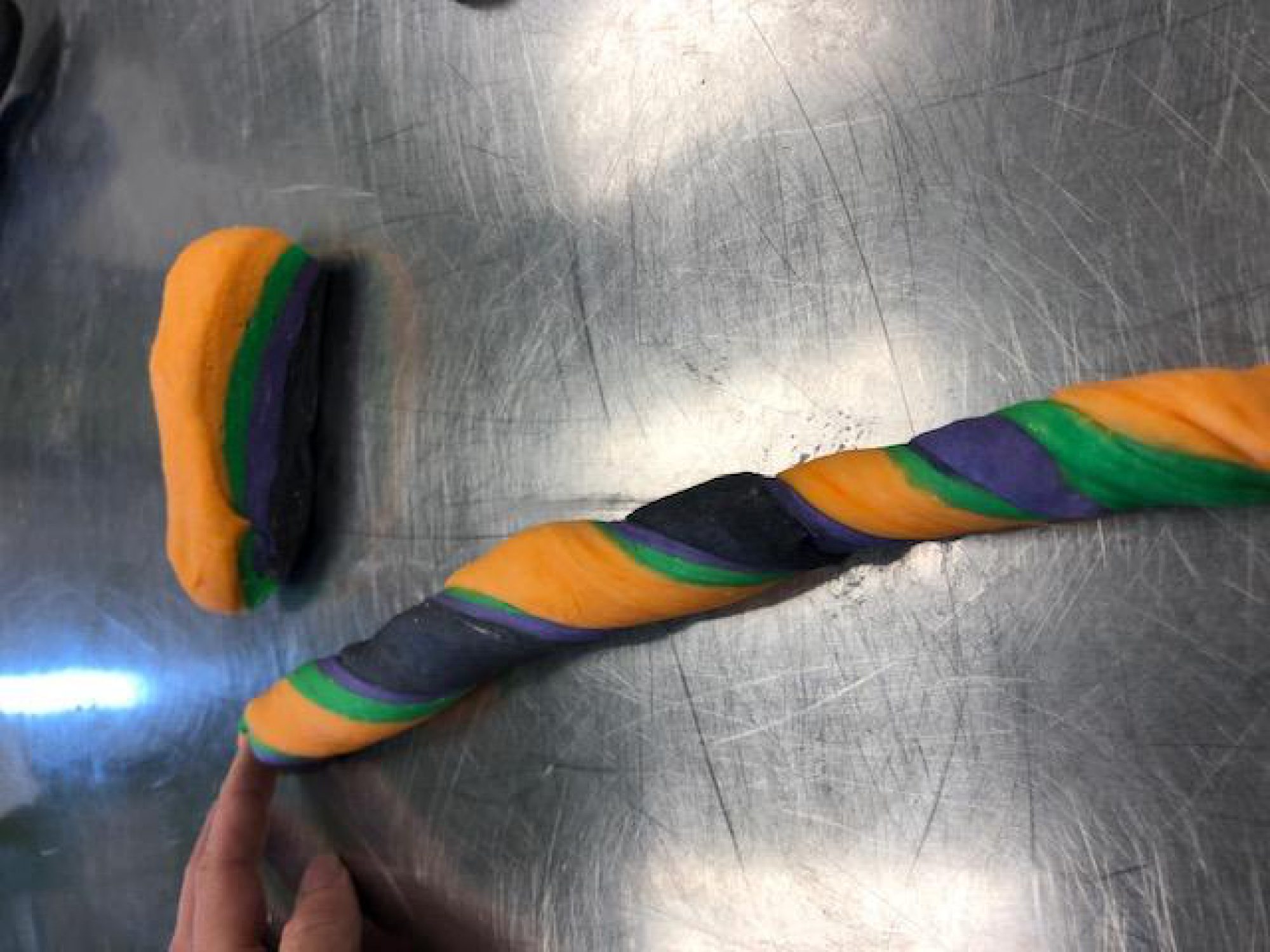 We think the result is worth all the extra work. And it is considerably more work. Every batch of rainbow bagels (let's say an extra small batch with only 3 colors, which makes 26-28 bagels), takes almost 6 times as long to make a batch of 36 plain dough bagels. (Which is also why we charge more for them)
We can make just about any color combination, so if you are looking for specific colors, just ask! We look forward to sharing all kinds of color combinations with you!