Call ahead/Rapid pick up bagels/sandwiches/drinks available anytime between 11am and 1:30pm Wednesday-Sunday! Call 708-613-5263 and pick up at the back door on Lombard Ave.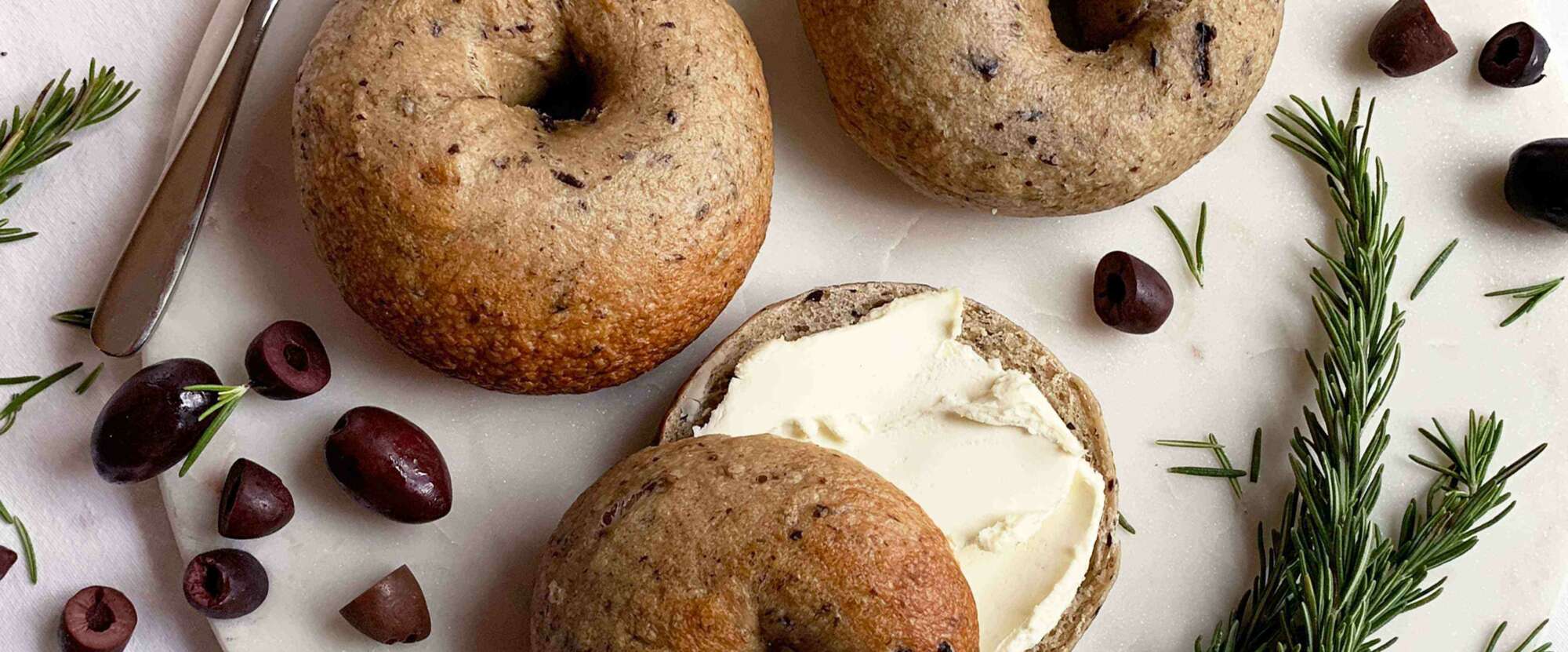 Weekly Menu
(prices do not include taxes)
Bagels:
Plain, Sesame, Poppy, Onion, Garlic, Asiago, Sea Salt, Everything, Cinnamon Sugar, Jalapeno Cheddar (week of 8/10 only), Rum Raisin (week of 8/17 only), Chocolate Chip (week of 8/31 only), Garlic and Herb (week of 9/7 only), LEMON LAVENDER (week of 9/14 only), Chai (week of 9/21 only), Kalamata Rosemary (week of 9/28 only), Pumpkin Carrot (week of 10/5 only) (we will be rotating specialty dough flavors on a weekly basis). (*we will also start having a limited number of pumpernickel on a semi-regular basis for carry out only as we get a steady supply of Rye flour)
$2 single bagel, $10 half dozen, $18 dozen
Lox Box:
$35 - 1/2lb lox, 8oz plain cream cheese, pickled red onions, sliced tomatoes and cucumbers, capers. Bagels sold separately.
Smoked Fish Spreads:
$9 - Choose either smoked Whitefish spread or Lox spread (carry out only -- we will be adding into curbside menu soon)
Cream Cheeses / Butter:
Plain Whipped ($3.99 per 8oz tub, $1.25 for an individual serving container)
Roasted Garlic and Herb, Berry Basil, Sweet Onion, Veggie, Goat Cheese
($4.65 per 8oz tub, $1.50 for individual serving container)
Individual serving of butter: $0.50
Sandwiches:
Bagel Dog (Plain or Poppy Seed): $3.99
The Obvious $10.50
Bagel with lox, cream cheese, pickled or raw red onions and capers
The Ultimate $9.25
Bagel with whitefish pate, pickled or raw red onions, and cucumbers
Eatza Pizza $5.75
Bagel with marinara, cheese, and pepperoni (optional)
Vampire Killer $8.50
Bagel with roasted garlic and Herb Cream Cheese with wilted garlic-lemon spinach and sliced red onions
Sweet & Tart $6.99
Bagel with apple, arugula, goat cheese cream cheese, and honey
Drinks:
Drip coffee (Dark Matter/Daly Kick in the Bagel): Medium (12oz) $2.50, Large (16oz) $3
Iced Coffee: (16oz) $3.50, (24oz) $4.50
Carry-out Coffee Box 96oz (please allow 30 minutes) $20.
Tea: $2.25 per sachet (Full Tea Descriptions can be found in Bagel blog)
Iced Tea: (Ginger Peach, Tahitian Green): $2.25

Espresso: $2.50 (single), 3.50 (double)
Latte/Cappuccino: Small (8oz) $3.50, Medium (12oz) $3.95, Large (16oz) $4.55

Cortado/Macchiato: $3 (single), $4 (double)

Cafe au Lait: Medium (12oz) $3, Large (16oz) $3.50

Chai Latte: Small (8oz) $2.75, Medium (12oz) $3.25, Large (16oz) $3.75
Hot Chocolate: Small (8oz) $2.75, Medium (12oz) $3.25, Large (16oz) $3.75

Steamer: Small (8oz) $2.75, Medium (12oz) $3.25, Large (16oz) $3.75

Red Eye: Medium (12oz) $4, Large (16oz) $5

Americano: Medium (12oz) $3, Large (16oz) $4
Can Soda: $2
Coke, Coke Zero, Sprite, Dr Pepper, La Croix
Bottled Water: $2
Bottle Juice: $2
Apple: $2
Boxed Milk (plain or chocolate): $2
Swag:
Mugs ($10), T-Shirts ($20), Small bagel tote ($5), Large Zippered Tote ($18), Hats ($25) (White and Black now!), Whole Bean Daly Kick in The Bagel Coffee ($16 – comes with free 8oz cup of drip coffee), Smith Boxed Tea ($12/ box)