All pre-orders scheduled for Monday June1 st will be moved to Tuesday June 2nd due to the ongoing protests in the surrounding area. Please check your email for additional details.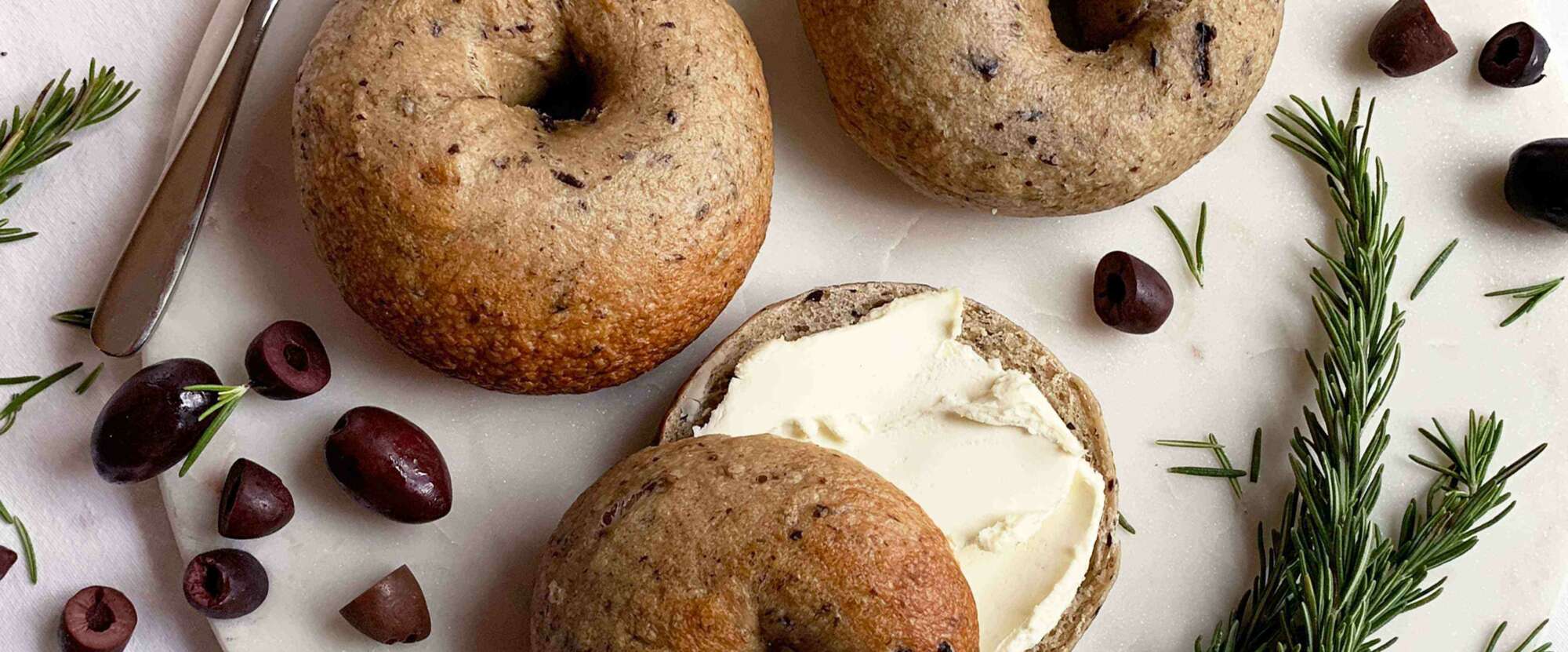 Weekly Menu
(prices do not include taxes)
Bagels:
Plain, Sesame, Poppy, Onion, Garlic, Asiago, Sea Salt, Everything, Cinnamon Sugar,
Chocolate Chip (the week of 6/3 only), Lemon Lavander (week of 6/10 only), Jalapeno-Cheddar (week of 6/17 only), Blueberry (week of 6/24 only) (we will be rotating specialty dough flavors on a weekly basis). (*we will also start having a limited number of pumpernickel on a semi-regular basis for carry out only as we get a steady supply of Rye flour)
$2 single bagel, $10 half dozen, $18 dozen
Lox Kit:
$35 - 1/2lb lox, 8oz plain cream cheese, pickled red onions, sliced tomatoes and cucumbers, capers. Bagels sold separately.
Smoked Fish Spreads:
$9 - Choose either smoked Whitefish spread or Lox spread (carry out only -- we will be adding into curbside menu soon)
Cream Cheeses / Butter:
Plain Whipped ($3.99 per 8oz tub, $1.25 for an individual serving container)
Roasted Garlic and Herb, Berry Basil, Sweet Onion, Veggie, Goat Cheese
($4.65 per 8oz tub, $1.50 for individual serving container)
Individual serving of butter: $0.50
Drinks:
Drip coffee (Dark Matter/Daly Kick in the Bagel): Medium (12oz) $2.50, Large (16oz) $3
Iced Coffee: (16oz) $3.50, (24oz) $4.50
Carry-out Coffee Box 96oz (please allow 30 minutes) $20.
Tea: $2.25 per sachet
(Full Tea Descriptions can be found in Bagel blog)
Green Tea: White Petal, Mao Feng Shui, Fez
Black Tea: Portland Breakfast, Bungalow, Lord Bergamot, Masala Chai
Herbal: Meadow, Peppermint Leaves, Big Hibiscus, Red Nectar
Can Soda: $2
Coke, Coke Zero, Sprite, Dr Pepper, La Croix
Bottled Water: $2
Bottle Juice: $2
Apple: $2
Boxed Milk (plain or chocolate): $2
Swag:
Mugs ($10), T-Shirts ($20), Small bagel tote ($5), Large Zippered Tote ($18), Hats ($25) (White and Black now!), Whole Bean Daly Kick in The Bagel Coffee ($16 – comes with free 8oz cup of drip coffee), Smith Boxed Tea ($12/ box)