We are closed until our shop at 130 Chicago Ave in Oak Park Opens in January! Check back for updates on our store opening!
May 14, 2019
Rainbow Bagels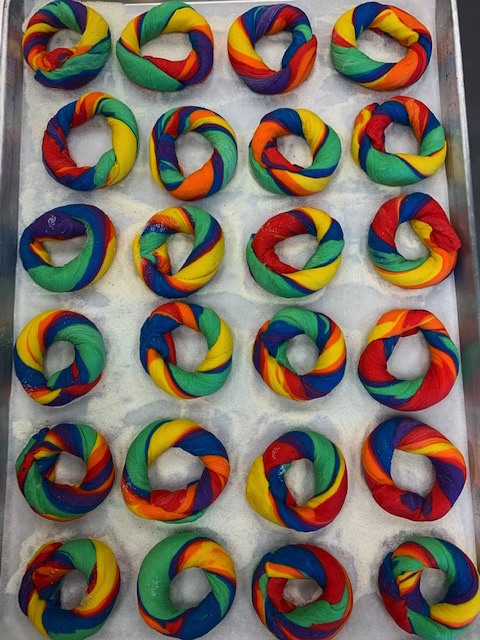 By Amanda Daly
Whenever we make rainbow bagels, people ask me how they're made. So, I thought I'd give inquiring minds a visual tour of how we make the multicolored treats.
May 14, 2019
The Soundtrack of a Kitchen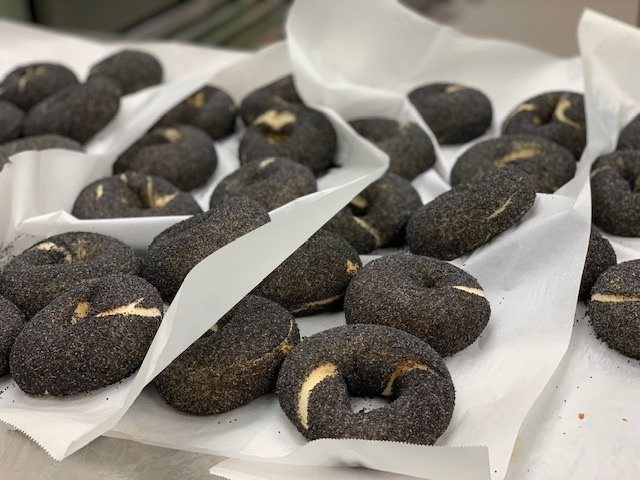 By Adrienne Guldin
I am probably the last person to (reluctantly) get on the dancefloor at a wedding. But in a kitchen, I am Fred Astaire and Misty Copeland, Peg Leg Bates and Gwen Verdon, Alvin Ailey and Martha Graham. I have been known to leap from counter to cupboard. I chassé from oven to table. I trip over my feet from fridge to sink. And behind it all is the soundtrack of the kitchen.